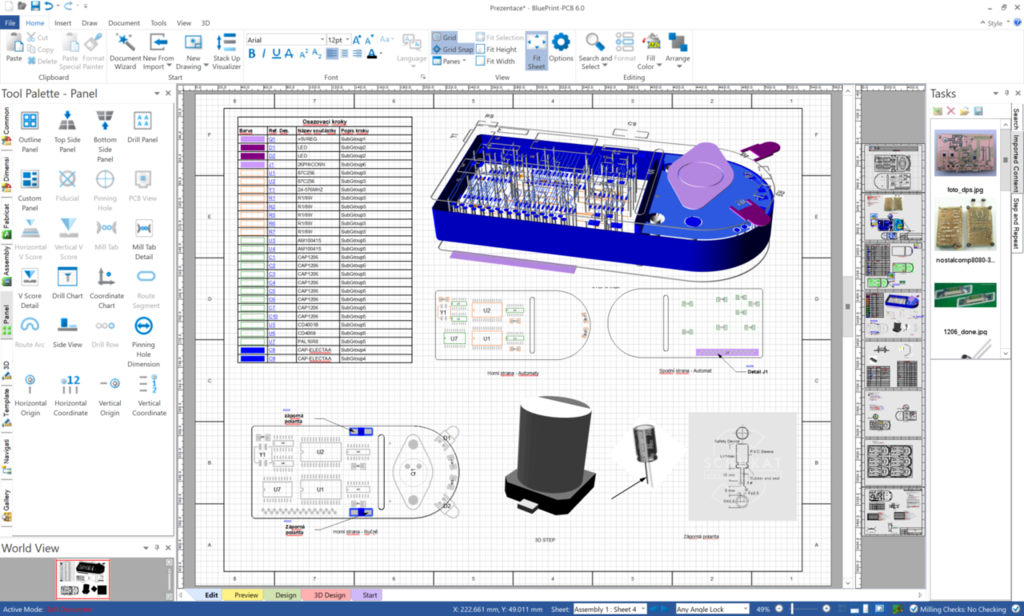 Now is the time to truly experience BluePrint-PCB. It's a revolutionary solution to address all your PCB documentation needs. And now with Release 6 it is even more remarkable.
3D visualization and documentation of manufacturing data allowing users to minimize manufacturing defects and delays in production
A newly designed user interface common across all DownStream products
A common database between all DownStream products so data can be shared seamlessly
Technology and support for 64 bit
We created a truly integrated 2D/3D environment for improved PCB post processing. BluePrint-PCB 6.0 designed to automate, streamline and dramatically improve PCB Documentation.
Na tento online semináž se můžete registrovat také na stránkách výrobce programu DownStream Technologies nebo pokud se nemůžete zúčastnit semináře využít nahrávek na youtube nebo stránkách výrobce z odkazů níže.
Can't Attend a Live Webinar? Watch the recorded event, anytime, at your convenience.
The goal is predictable, repeatable and error-free exchange of documentation between design and manufacturing. High quality PCB documentation leads to expedited assimilation of a design into manufacturing with fewer questions, fewer errors, and lower overall costs. Quality documentation results in shortened turn-around times, improved product quality, and overall reduced costs.